Puppies
Litter born 18.11.2014
1 blue female, 3 blue males and 2 isabella males.
Sire: ELFGRACE INGVAR ATSO FALBERT TIL, Jung Russian and European (2013) Champion
Dam: Caramel Suite Gemiola aka SanTa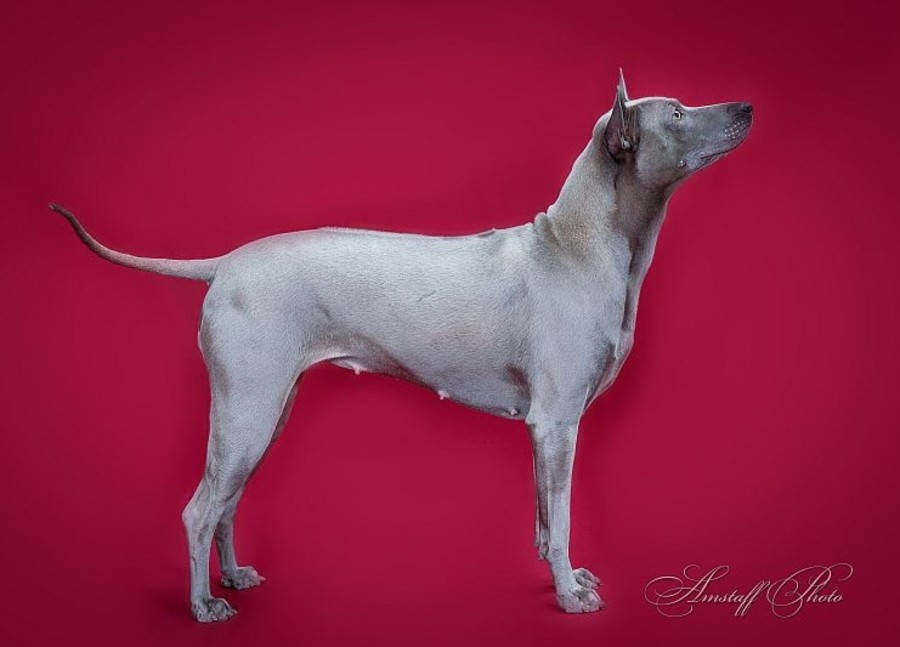 x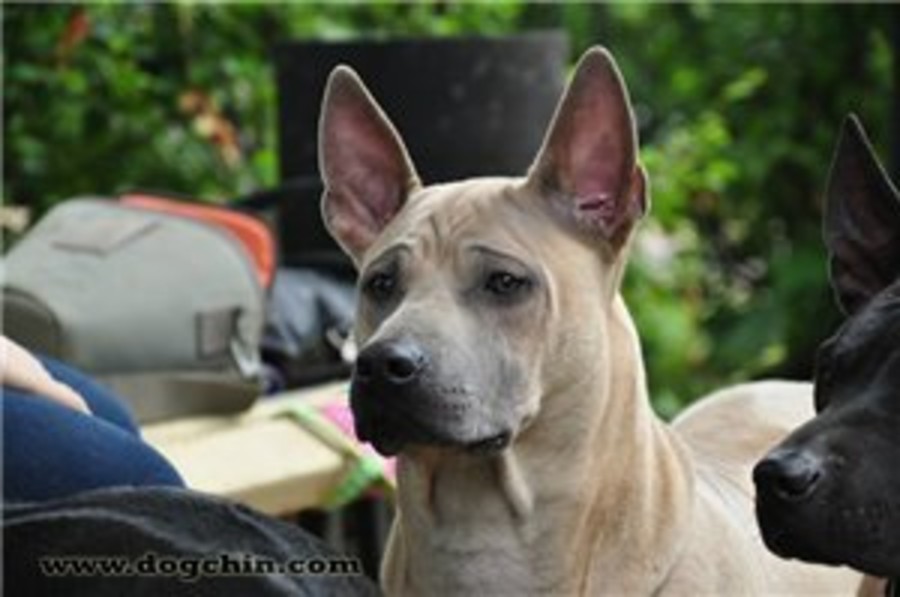 Pedigree

ELFGRACE INGVAR ATSO FALBERT TILL

AZART HABAS

HIRO THAI PONLAMAJ

DOMINIQUE THAIKRU

ELFGRACE AKSUNAMOON SANTA LEE

BAI THONG OF NOPPAKAO

PETCH MANEE

CARAMEL SUITE GEMIOLA

FAH SANSAI

TOP

YOKO OF SAKSIAMKUL

CARAMEL THAI BELLIJESS

FILOU MANEENOPPALAK

KAMBA ANATULINDA'S THAI-BASILICA
---
Puppies born on 18.12.2012: 3 blue females and 2 black males. Alll without DS, wihout knicked tales and without white pattern.
Sir: Fah Sansai
Dam: Caramel Thai Bellijess (Taja)
---
Litter "B"
born 2.11.2008, all black, 5 males, 3 females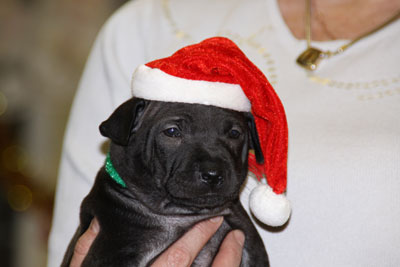 New photos:
Litter "A"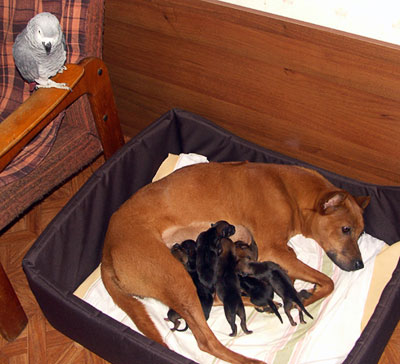 2 days old... with mum and babysitter-parrot

PUPPIES ARE BORN!
4.12.06 Taja whelped a litter of 8 puppies, 6 boys and 2 girls. All puppies are healthy, one boy is black like his grandfather Filou, other puppies are mahagon, red with mask, brown. They all have wonderful balanced ridges of different shape: arrow, tie, skittle, etc.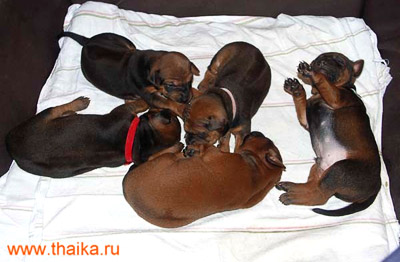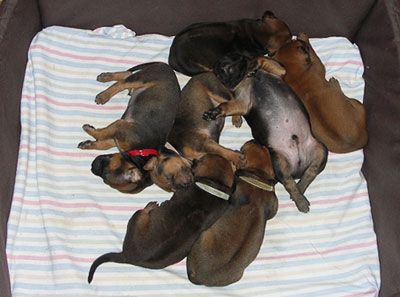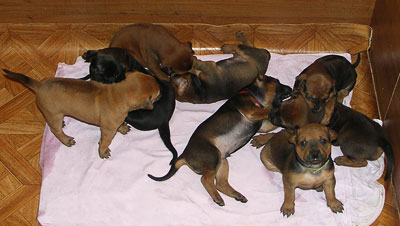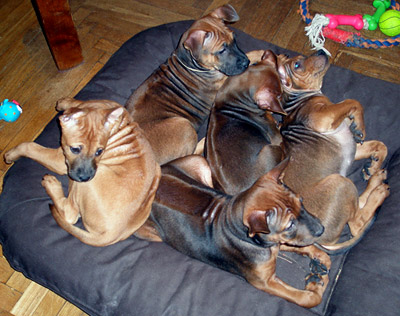 New puppy photos:
Parents:
Sire: World Champion 2002, Champion of European countries, Champion of Rumania, BOB in dog show Eurasia 2001 and Russia 2002, 8 x CACIB - PATS JADED (owned by kennel Midnight music, imported from Thailand)
Dam: Caramel Thai Bellijess
2007

Next litter planned with Chong-Rak Tharua (Saam), red, breeder Mr. Somsak Kunthana, owners Peter and Ilse Praet-Teunckens. Saam is imported from Thailand, he is Belgian Champion, 3xCACIB, Multi BIS.